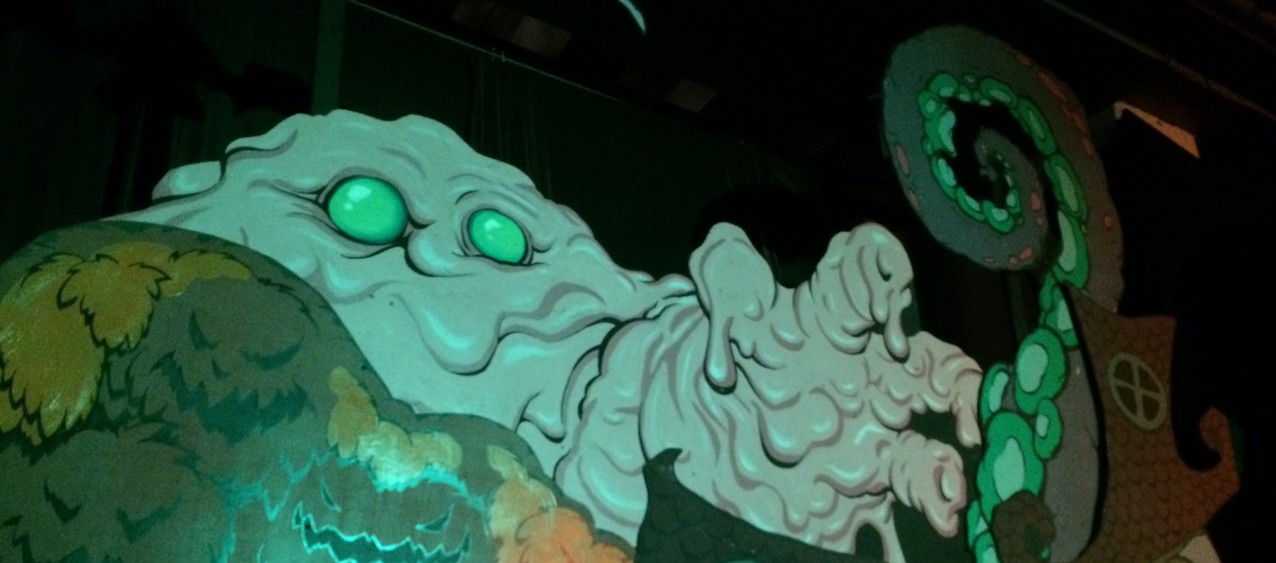 Hey Ghoul, have you got plans for Halloween? Because I'd be terrified to spend it without you.
(Pause while I wait for the phone to ring, and the people in charge of the Ryan Gosling meme to tell me that I'm everything they've been searching for.)
No? OK then.
Want to spend Halloween night in the Paris Catacombs? This isn't just a hot pickup line, but rather the question posed by Airbnb's most recent contest/publicity stunt. I was all set to enter, because I AM HALLOWEEN. Truly, Samhain came to me in a dream and told me so, and verily I must carry out my responsibilities once more this October.
Among my clan, this most glorious of months goes by the name of Rocktober. Halloween, its focal point, eclipses Christmas, Thanksgiving, Fourth of July, and most importantly, Boxing Day, as my favorite of all holidays (sorry New Year's Eve).
As I was saying, I was about to enter Airbnb's contest to spend the night in the Paris Catacombs until I realized that you have to do it on Halloween proper. For me to not already have awesome plans for Halloween weekend would be tantamount to The Pope not having plans for Easter. This year, I once again make my semi-annual pilgrimage to Los Angeles to take in the sites, sounds, and smells of unemployed makeup and special effects artists putting together their sizzle reels for the following year's job search.
Unfortunately, the greatest Halloween attraction L.A. has to offer, Delusion, is on temporary hiatus as it ramps up to run year-round beginning in early 2016. So, I'll make do with a trip to Universal Studios Halloween Horror Nights, where there will be a haunted house devoted to Guillermo Del Toro's forthcoming "Crimson Peak." As a bona fide Victorian haunted house film freak, not to mention a fan of just about everything Del Toro's ever done, I'm practically vomiting stage blood with excitement. Other "mazes" featured this year include: "The Walking Dead," "Halloween," "Insidious," "Alien Vs. Predator," and "This Is The End." I'm kind of afraid to see if they re-create Jonah Hill's satanic sex scene from the latter.
Just in case you're not planning on flying to the Sprawlingest City on Earth to celebrate the Feast of Samhain – and assuming that doesn't result in your eternal soul being ripped from your body and reverse-raptured to the dankest gullies of the Inferno – there's still a ton of fun to be had right here in Portland. Or, you know, whatever part of the world you're currently living in while waiting to move to Portland. Regardless, assuming that every last person on Earth will eventually try to squeeze into Portland (I've seen the numbers people, and this is only a slight exaggeration), I decided to do the wrong thing and help you find a ghastly experience that's right for you. This list shall be six, for six multiplied thriceishly is the number of the beast, and according to Samuel Johnson, as quoted by Hunter Thompson, "He who makes a beast of himself gets rid of the pain of being a man." Even if only for one night.