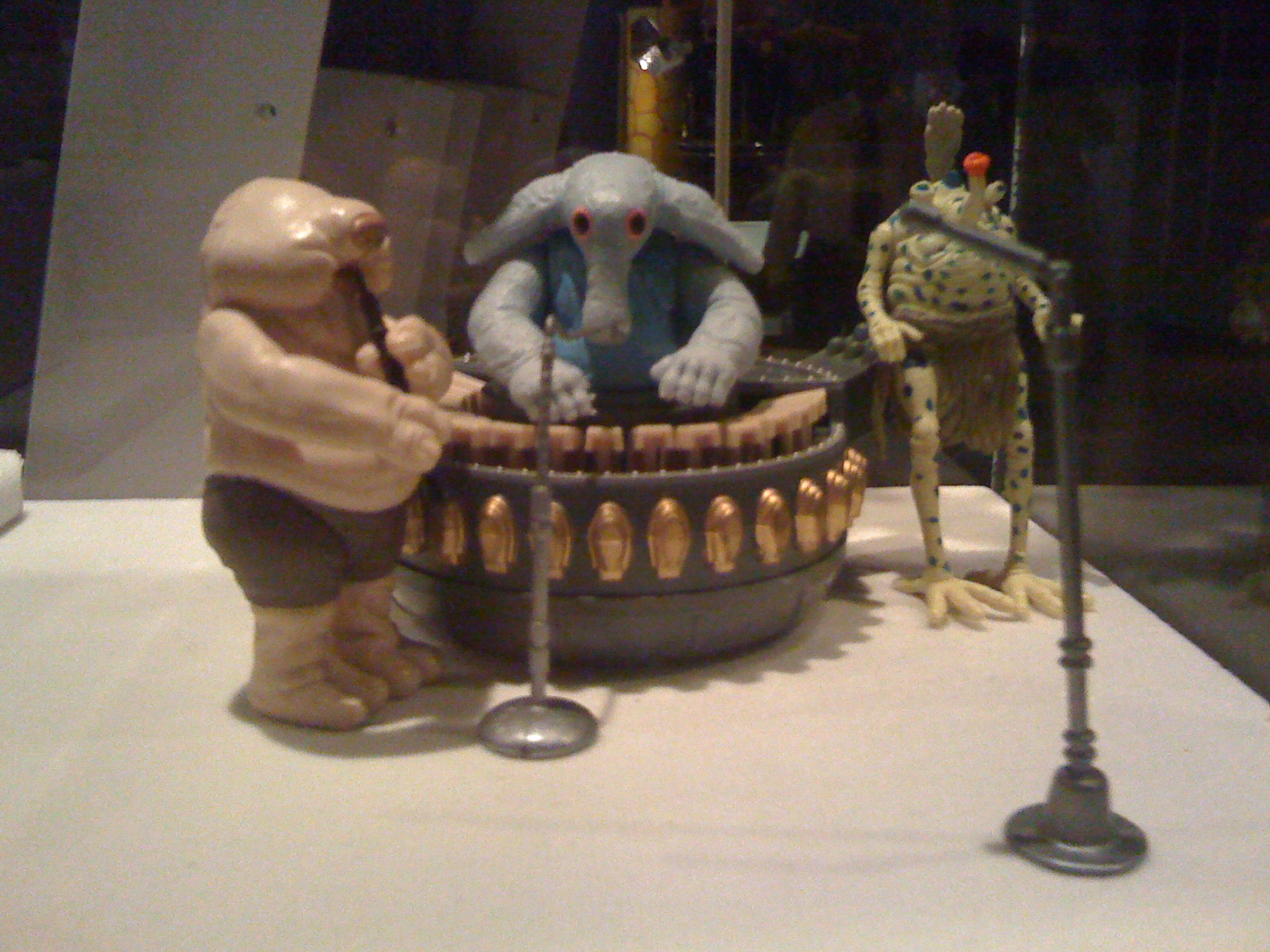 "People wonder why jazz is dying." Terence Fletcher, "Whiplash"
To paraphrase the title of a recent Mogwai album, jazz will never die, but you will. Jazz is forever, and we're just lucky enough to live during its lifetime. But good old abusive, homophobic Terence has a point. Jazz isn't dying, but its relation to the popular consciousness is very, very sick.
Like classical music, the genre of jazz can seem impenetrable. Who are all these strange people who insist on mastering their instruments in a world where music consumers are totally content with drum machines, simplistic keyboard parts, and melodies that repeat into infinity like one of those bludgeoning blocks that smash your Mario Kart all to shit every time you try to drive through Bowser's Castle?
Nobody asked them to be awesome in a world that spins with the motivation of perfectly good. Yet musicians such as Kamasi Washington, Nels Cline, Hamid Drake, Rob Mazurek, Peter Brotzmann, Robert Glasper, Jeff Parker, Cindy Blackman Santana, The Bad Plus, and thousands of others continue in its sometimes seemingly vain pursuit. It probably doesn't help that a fair amount of jazz enthusiasts such as myself are total music snobs, so angry with the average person's indifference to genius that we cloister ourselves in dank album bunkers, only conversing about our passions with those we know share our predilections, or at the very least won't channel Ogre from "Revenge of the Nerds" in our direction.
Some music makes it so easy to be a fan that it strikes me as pointless to be one. There's no velvet rope around contemporary country music, for instance. Sure, artists such as Sturgill Simpson and Kacey Musgraves seem interested in trying to raise the bar for what country music can be, but the vast majority of the field is perfectly content to phone in the same corny lyrics about drinking in the back of a flatbed Ford. That they do it in a mannered imitation of Southern phrasing and twanged-to-death delivery that long ago pole-vaulted over caricature into a sandy pit of blasphemy is the mayo on the shit sandwich that is my cynicism-turned-defense-mechanism.
No, jazz expects you to think, although many of us do just feel it. The sublime combination of manically tapping drums and rolling basslines makes me bob in my seat like an anemic headbanger. Those basic lures of jazz were on ample display in "Whiplash," and whether you agree with the teaching methods of Terence Fletcher and any implied messages in Andrew's eventual show-stopping at the end of the film, it's a journey worth taking for the instrumental photography alone.
Despite coming to jazz from a decidedly vocal route, my wife also loved "Whiplash," and instantly checked the Multnomah County Library website for its soundtrack at the advent of the end titles. When I asked if she'd like to listen to some Buddy Rich, she was game, but answered that she really just wanted to listen to the soundtrack to "Whiplash." For me, the first time hearing a piece of music is often the most thrilling, but I very much understand the joy of hearing Can's "Vitamin C" for the thousandth time. Thank you "Inherent Vice" for making it 1,002 recently.
For some folks, the familiar holds more joy than the alien, and that's perfectly understandable. Some of us crave freedom, while others crave security. Neither is more noble, and both can have nasty ramifications if taken too far. Showtime's "Homeland" is a compelling series that explores the gray area between freedom and security, personal integrity and the demands of society, interpersonal connections and that nebulous idea of doing the right thing. That it also is fueled by some driving and harmonically adventurous jazz is just gravy.
My wife coined the term "Homeland Jazz" as we were making our way through the first season, and to this day considers herself the only arbiter of this classification's borders. Never mind that Carrie Mathison loves Thelonious Monk, and his music has been used regularly on the show. I can put on "Criss-Cross," and if Mary Ann doesn't recognize it as Homeland Jazz, it isn't. Sorry. She's a stickler for her arbitrary rules.
I'm good with that. If we're having a conversation about jazz, Homeland or otherwise, I'm a happy clam. As long as there are people in the world having such conversations, which of course implies the small matter that there are folks out there willing to devote their lives to creating this amazing music for us to converse about, then jazz lives.
In November, some mighty practitioners of the art form come to Mississippi Studios here in Portland. The Scott Amendola Band – featuring Nels Cline, Jenny Scheinman, Jeff Parker, and John Shifflett – brings its dense brew of jazz, rock, electronic textures, and the avant-garde to bear on the local consciousness at 9 p.m. Friday, Nov. 13. Fans of Wilco and Tortoise alike will enjoy getting to see their guitar heroes in a radically different context, but anybody who appreciates adventurous tunes and playing will be right at home. Even if none of these names ring any bells for you, it could be just the opportunity you've been searching for to break out of the pop box and see just how fiery and riveting instrumental music can be.
You need not wait until November, however. Local jazz club Jimmy Mak's is constantly looking for ways to bring jazz to new audiences. From playing it straight to help newcomers experience classical examples of the music, to incorporating '80s and contemporary pop music into a jazz context, its mainstay artists such as Mel Brown are keeping the music alive in a city that would rather focus on the alternative rock flavor of the moment than truly timeless tunes.
Hell, sax giant Kamasi Washington is playing Pickathon this weekend with Thundercat, Tinariwen, and a tantalizing troupe of aural Argonauts, if you can find a ticket.
If live music isn't your thing, how about buying or, if you must, downloading some of the classics? As I hunker down and wait out this disgusting summer heat, I've found that a variety of jazz has been just the sound I need to survive July. My recent playlist includes: Rahsaan Roland Kirk's "Rip, Rig & Panic," Eddie Henderson's "Realization," Bennie Maupin's "Moonscapes," Julian Priester's "Love, Love" (yes, I've been on a huge Herbie Hancock sideman kick recently), Grachan Moncur III's "Some Other Stuff," Horace Silver's "Song For My Father," Pete La Roca's "Turkish Women at the Bath," Eric Gale's "Forecast," Bola Sete's "Ocean," and pretty much anything by Roy Ayers.
I could go on and on and on, but that's often an accusation leveled by outsiders at the acrobatic solos taken by jazz musicians. I'm already 1,000 words deep, and haven't even grazed the surface of this most American of musical strains. Another 100,000 wouldn't do the trick. Instead of reading, start listening, and don't get caught up in what to call it. You don't have to be a nerd to love jazz, and loving it doesn't make you one. What's nerdy is making up your own fake-ass subcategory of jazz, and then refusing to let your wonderful husband have a say in its definition. Harumph! To quote Stetsasonic, "You're talkin' all that jazz."