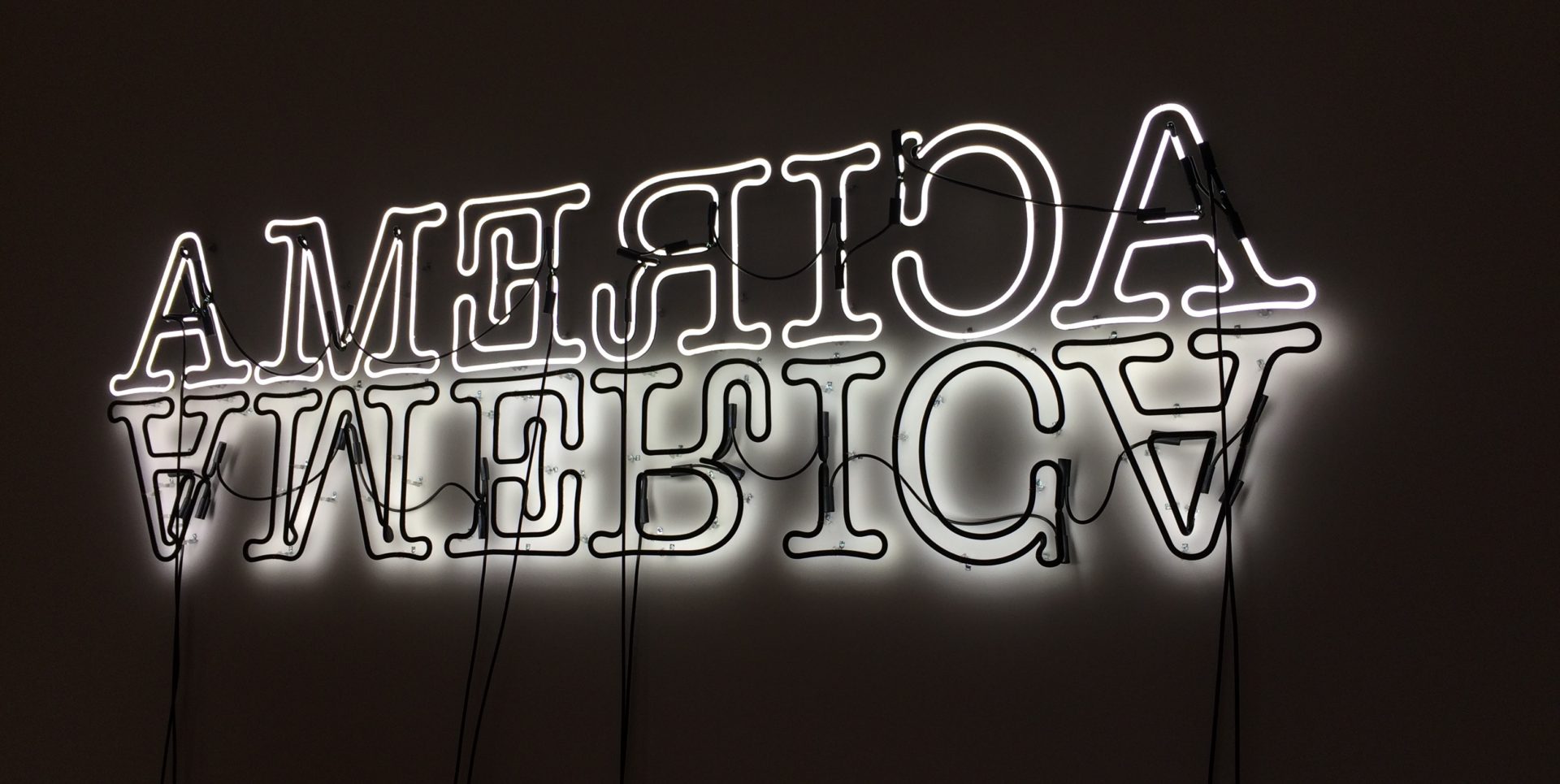 Let Freedom's Ears Ring:
A Soundtrack to the Summer of Resistance
Dissent is patriotic. Music makes life suck less. I hold these truths to be self-evident, especially on Independence Day.
Doesn't matter what kind of music you're into. Doesn't matter who's in office. We should all be thinking critically all the time, and we need a proper soundtrack to kick our powers of incredulity into high gear.
Plus, music sends audio scrubbing bubbles through your brain, dulling the sore spots and polishing the sparkly parts to a high sheen. If you're like me, and the past eight or so months have necessitated more musical brightening up than the past eight years put together, songs of rebellion are just what the doctor ordered.
Are your cookies well and truly frosted? Then try one of these four flavors of fight song: Rock, Rap, Metal, and Soul. For best results, combine into one insane playlist that will keep your brain as nimble as it needs to be if we ever hope to "Unfuck The World."
Rock To Resist
Let's start with the giant inflatable pig in the room. Former Pink Floyd front man Roger Waters has a new album out, and it's every bit as caustic and anti-fascist as you'd expect it to be. The liner notes feature a "redacted" photo of our current president, and a stylized lyric sheet that savagely catalogs our current societal misadventures.
"Every time a young girl's life is casually spent
And every time a nincompoop becomes the president
Every time somebody dies reaching for their keys
And every time that Greenland falls in the fucking sea is because
All of us"
Father John Misty's new album also chronicles the sickness at the heart of human society, but with subtler humor and near-Olav-Stapledon-level macrocosmic awareness. Musically, I find the backdrop to Waters' misanthropy more dynamic, but for pure linguistic inventiveness, "Pure Comedy" wins out.
Elsewhere, I recommend these tunes that might offer some compact catharsis: Tom Waits, "Hell Broke Luce"; Tim Hardin, "Don't Make Promises"; pretty much anything by Cuban revolutionary Silvio Rodriguez; Embryo, "Spain Yes, Franco Finished"; Country Joe & The Fish, "The 'FISH' Cheer/I-Feel-Like-I'm-Fixin'-to-Die Rag"; The Dead Kennedys, "Kill the Poor" or "Let's Lynch the Landlord"; Rock In Opposition bands; or Bad Brains' self-titled first album.
Rap To Resist
The music of Public Enemy once got me through the worst breakup of my sixth-grade year, so I think it can get us through a little thing like the most unqualified and dangerous president of our lifetimes.
Beyond "Fear of a Black Planet" and "It Takes a Nation of Millions to Hold Us Back," rap is so packed with perfect protest music that you'd have to be deaf or racist not to be able to find something that fits your particular need. Try The Coup or Paris or The Roots or Run The Jewels. Blast Boogie Down Productions or Blackalicious, Mr. Lif, or Kendrick Lamar.
Better yet, get Cursed. The best political hip-hop group you've never heard is Australia's Curse ov Dialect, and their back catalogue is deeper than their love for multiculturalism. Add in the kind of kaleidoscopic sampling that you might find on an Avalanches record, and you've got a daydream to counter the pre-apocalyptic nightmare of Trump's America.
Oh, and Chuck D of Public Enemy has recently resurfaced in the supergroup Prophets of Rage, so there's something in the water right now besides runoff from coal and fracking operations.
Metal To Resist
The new Body Count record is everything white America needs to hear right now. Not only that, but crazy ass Dave Mustaine is on it. You know, the guy who was advocating for Rick Santorum leading up to the last election. If he and Ice-T can find common ground, can't we all?
Regardless, crank up "Civil War," "No Lives Matter," or "Black Hoodie" for some supremely pissed-off commentary on the state of Amerikkka.
If you can't stomach the whole rap/metal thing (Limp Bizkit ruined it for so many innocent people), allow me to make a few other suggestions: Wolves in the Throne Room, "Celestial Lineage"; Suicidal Tendencies, "Lights… Camera… Revolution!"; Sepultura, "Chaos A.D."; or perhaps Panopticon's bluegrass-infused tales of miner/union uprising on "Kentucky." If you're just tired of having other folks' religion crammed down your throat, try the theatrically Satanic Swedish band Ghost, or Ghost B.C. as they're sometimes called to differentiate them from the Japanese prog/psych band.
Soul To Resist
Soul music is an ambiguous term, but for me conjures a very specific time: the late '60s and early '70s. That's when artists such as Stevie Wonder and Marvin Gaye started fighting for their freedom and creating anthems for a country coming to terms with its own racism, failed foreign policy, and economic disparities. The beauty of soul music is that it's sometimes so beautiful that you don't pick up on the message, but it's there.
Take Curtis Mayfield, for instance. Known for his honey-dripped falsetto, Curtis could stick it to the man without even raising his voice. Pretty much every album from 1970's "Curtis" to 1975's "There's No Place Like America Today" has at least one buttery-yet-brutally-truthful nugget of perfect pop subversion.
But let's go deeper, to The Undisputed Truth's "Smiling Faces Sometimes," Gil Scott-Heron's "From South Africa to South Carolina," 24-Carat Black's "Ghetto: Poverty's Paradise," and the superunknown Boscoe's "We Ain't Free." Let's also crank Fela Kuti and Culture, Melvin Van Peebles, and the music of the Tropicalia movement. Hell, throw on some Tinariwen and Muslimgauze while you're at it. Let's celebrate that people of all races, cultures, and nationalities want equally to be free.
Coda
I don't know where I hope this playlist gets heard. Those who need it most might not find it convenient. The folks on the front lines probably have to drop their speakers first thing when it's time to shield their skulls from billy-club blows.
Politicians filibustering to make our voices heard among the rising din of dollars, squalor, and hate-filled holler don't often think to stand at the podium, boom box aloft, blasting the musical truth to soundtrack their endless yak.
Immigrants struggling to make it to America – in pursuit of a better life – might not have the technology from which to access it, nor the English skills to wade through these sadistically baroque paragraphs.
More so, those hit hardest by the world's apparent drunken swing to the right might not want to listen to a bunch of pissed off poets making their cases against the corruption, ignorance, and systemic failings of the world. Shit, they've lived it.
It falls to me, then – a petition-signing slacktivist, an armchair political commentator, and a person for whom the notion of actual physical, in-the-streets protest is reserved for the day they repeal Roe V. Wade – to make such a list. If you're feeling angry, helpless, confused, depressed, distressed, or just trying to face another day of work, enjoy. If you're one of the patriotic dissenters out there working peacefully for your own rights or the rights of others, crank it as long as you can before you have to cover your ass.