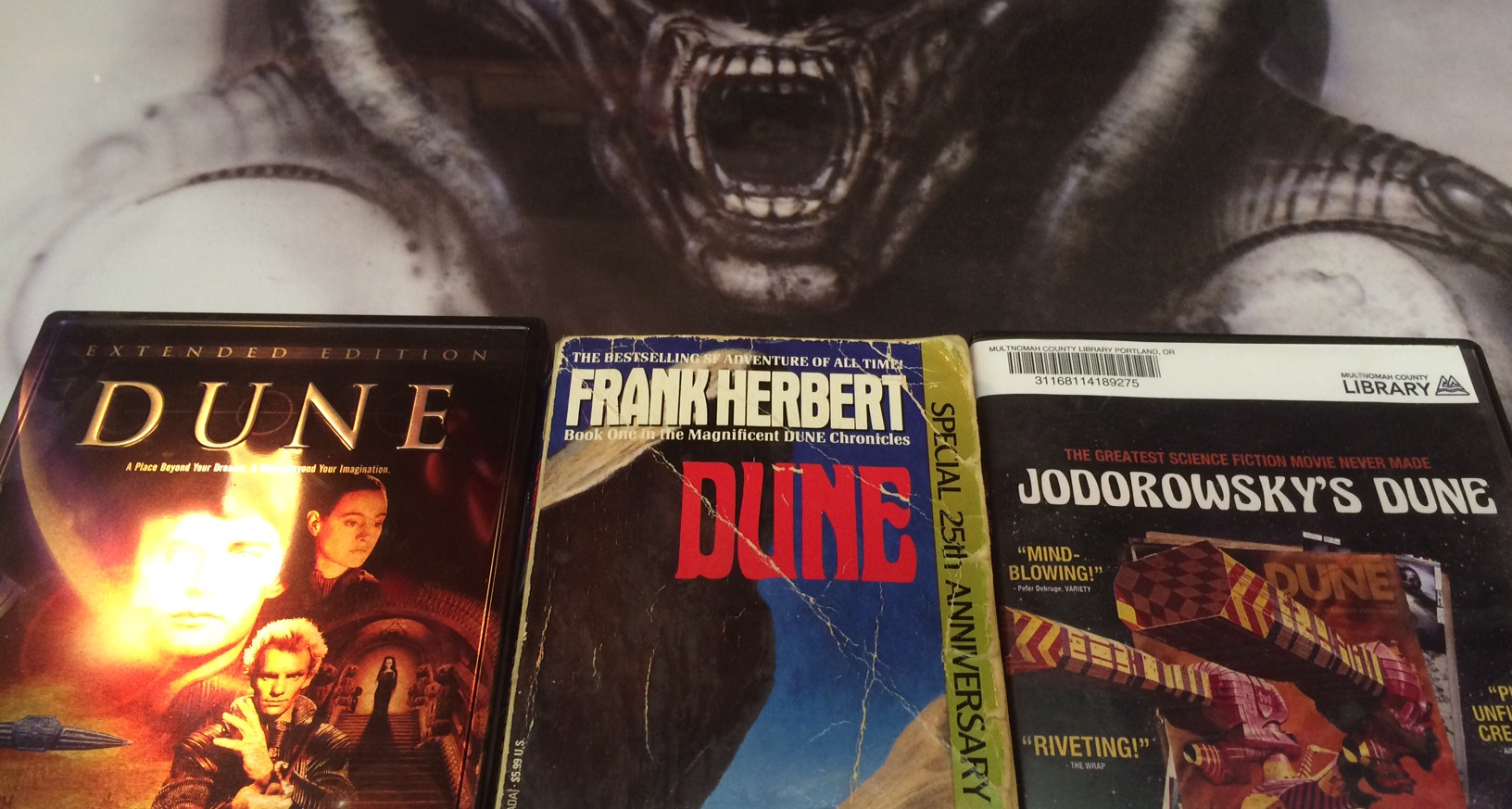 Fragments of Dune: The Jake Ten Pas Story
From this day forward, whenever I have the blues, I'll pray to St. Jodorowsky. For last night, as it was likely written in his original 3,000-page manuscript for "Dune," I had a religious experience while watching the documentary "Jodorowsky's Dune."
It is entirely possible that my viewing of this documentary, based on the cult filmmaker's failed attempt to bring his own vision of Frank Herbert's science fiction masterpiece to the screen back in 1975, wasn't in his original script. I'll admit that. But given how much was in that script, that was never in the book, and will never be seen by human eyes, I stand by my earlier assertion.
Alejandro Jodorowsky is a genius, a futurist, a prophet, and a mad man, after all, and all too often the truth comes to those without the power to communicate it to others. In 1975, however, it seemed like Jodo, as he was known to friends, might just defy the odds. He'd secured the rights to the story, as well as Pink Floyd and Magma to soundtrack his film, and David Carradine, Orson Welles, Salvador Dali, and Udo Kier to star in it. He'd convinced the cream of the visual arts crop to help him realize his vision, from Jean Giraud, aka Moebius, and Chris Foss to Dan O'Bannon and HR Giger. Together, they'd created concept art, costumes, models, and an all-around universe the likes of which Hollywood had never before imagined.
Then it all fell apart.
Because "Jodorowsky's Dune" documents the death of this communal dream in legitimately tear-jerking detail, and because you should watch it if you give a damn about film, I won't dwell on that aspect of this story. Instead, what captivated me was the way in which Jodorowsky's dream lived on. Whether through the roles of his collaborators in future sci-fi classics such as "Alien" and "Star Wars," and even David Lynch's so-bad-it's-pretty entertaining version of "Dune," or through Jodorowsky's own comic books he created with Moebius and others, the director's vision fragmented like the consciousness of Paul Atreides upon getting a whiff of Melange.
Even after he failed, Jodorowsky kept trying. Perhaps that's because it wasn't his failure, but rather that of Hollywood, which simply couldn't comprehend a depiction of a universe that lurid, mind-expanding, and youthful. It would be two years before "Star Wars" would change the way Hollywood made movies, and as Nicolas Winding Refn opines in the film, Hollywood history might have been changed forever had Jodorowsky gotten there first.
What-ifs are the crysknife of the soul, and we can stab ourselves to death with them. Instead, as Jodorowsky did, we must persevere even on days when it seems like the sandworm swallowed us, and not the other way around (to paraphrase Sam Elliot from "The Big Lebowski"). And while many of us have bad days – days where it's impossible to imagine the point of getting out of bed or trying one more time to make any dream we've ever had a reality – few of us have had days as bad as Jodorowsky had when he realized that 3,000 pages, countless pieces of art, and a year of his and several of his cohorts' lives had just been swallowed unceremoniously by the sands of time.
So, buck up, Ten Pas. Feel better, melancholy reader of From The Void. This, too, shall pass. And now, a triptych of recollections tied to the Dune-iverse, and dedicated to the collective imagination, the life-giving awareness, that Jodorowsky hoped his film would awaken within us all: